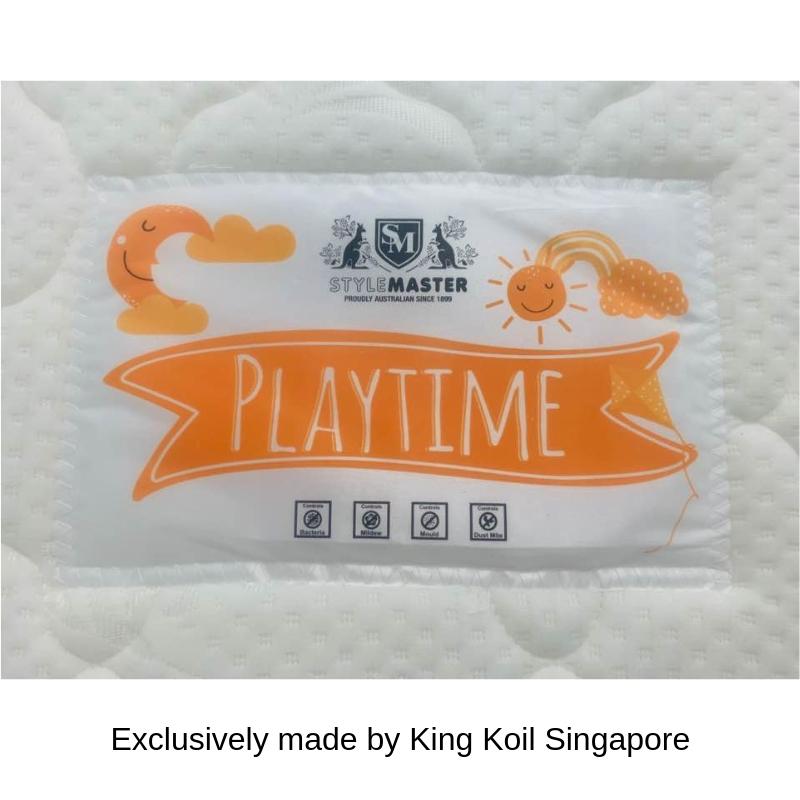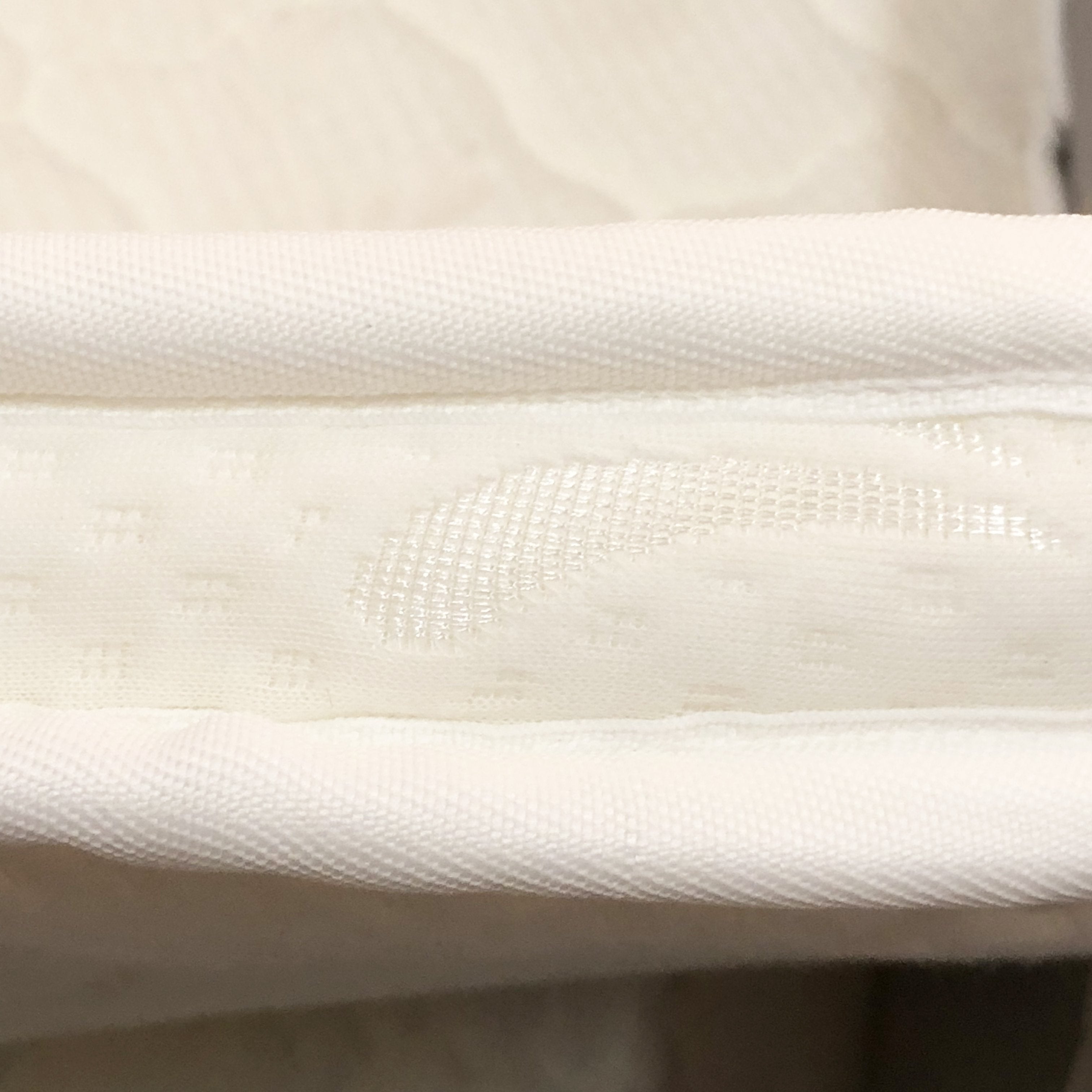 Stylemaster Portable Mattress Topper for Bumper Bed made by King Koil Singapore

Stylemaster Portable Mattress Topper for Bumper Bed made by King Koil Singapore - 150x100x5cm
View it at our showroom located at 38 Ang Mo Kio Industrial Park 2, #02-06A, Main Lobby, Singapore 569511. By Appointment only.
It is specially designed and created for use on bumper beds and bumper mats where comfort is not compromised for our little ones.

With Stylemaster Playtime Mattress, the comfort level is just like an adult mattress, while it retain the firmness of the bumper bed default mattress. The mattress uses multiple quality foams to bond together into an excellent quality mattress for babies and children.
It can also use a floor bed or play bed on the floor during nappy time.
Benefits:
Ultra-Fresh treated - It's our commitment to you to ensure that you sleep on a hygienic sleeping surface. All of our beds are treated with Ultra-Fresh®.


ASRF - Stylemaster is proud to be working in conjunction with the Australian Spinal Research Foundation to enhance the quality of sleep that every person deserves. The Australian Spinal Research Foundation focuses on research that investigates the effects of the chiropractic adjustment on human function and global well-being.


Dimension 39" X 59" X 2" (100 x 150 x 5cm) 


Belgium designed knitted mattress cover


 Dual-sided usage mattress
Which Bumper Bed can fit Stylemaster Playtime Mattress?
Tested and fitted perfectly for LOLBaby Bumper Bed for Large (170x120x55cm)


Tested and fitted with +/- 10cm difference (length) and +/- 5cm different (width) for Creamhaus Iuna Bumper Bed (180x125x40cm)


Also suitable for other bumper mat / bumper bed if the specification suits you.


To custom any size, please email to sales@littlebaby.com.sg 


Exclusively available at Little Baby - A partner brand with Stylemaster
Delivery within Singapore:
Enjoy free shipping for orders above $60.
Expect delivery within 3 working days.
Delivery within Malaysia (Peninsular Malaysia only):
Benefit from free shipping on all orders within Peninsular Malaysia, excluding areas like Genting, Langkawi, Pangkor, Cameron Highlands, etc.
Please note that we do not offer delivery to East Malaysia.
Self-delivery arrangements are available upon request for East Malaysia deliveries.
Eligibility for Return:
Returns are only accepted for products that have a manufacturing defect.
To be eligible for a return, you must initiate the return process within 30 days from the date of product delivery.
We do not accept returns for products that show signs of misuse, damage, or any alterations made by the customer.
Initiating a Return:
If you believe you have received a product with a manufacturing defect, please contact our customer support team at sales@lolbaby.asia within the eligible return period.
Provide your order number, a clear description of the defect, and supporting photos to aid in the evaluation of your request.
Depending on product availability and your preference, we will either issue a replacement or provide a refund.
Share
Product Viewing
Singapore
Little Baby Baby Concept Room:
5008 Ang Mo Kio Ave 5, #04-09, Room W53, Singapore 569874.
Mon - Fri | 10am - 5pm
(by Appointment only)
---------------------------------
Malaysia
Coming Soon
Make An appointment now