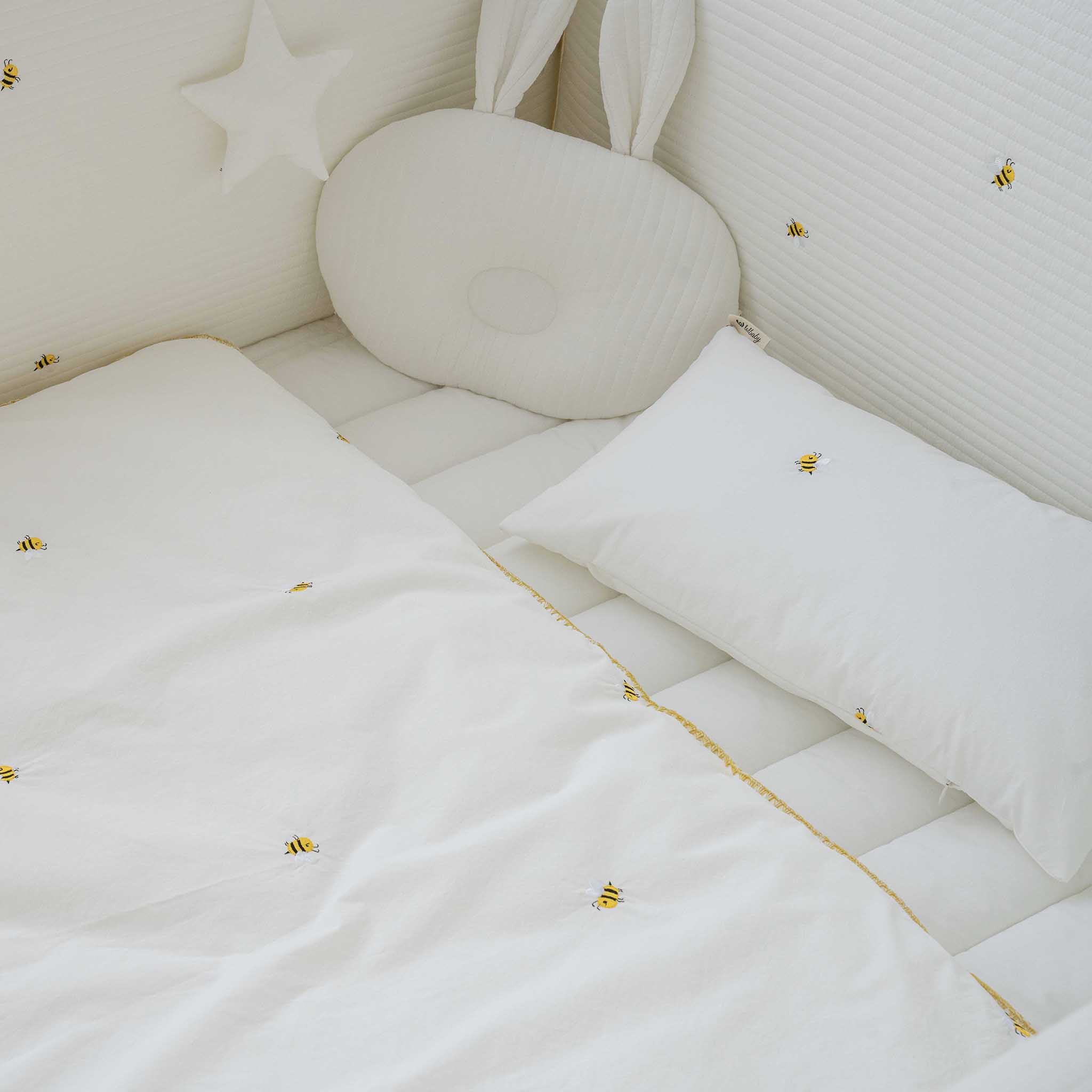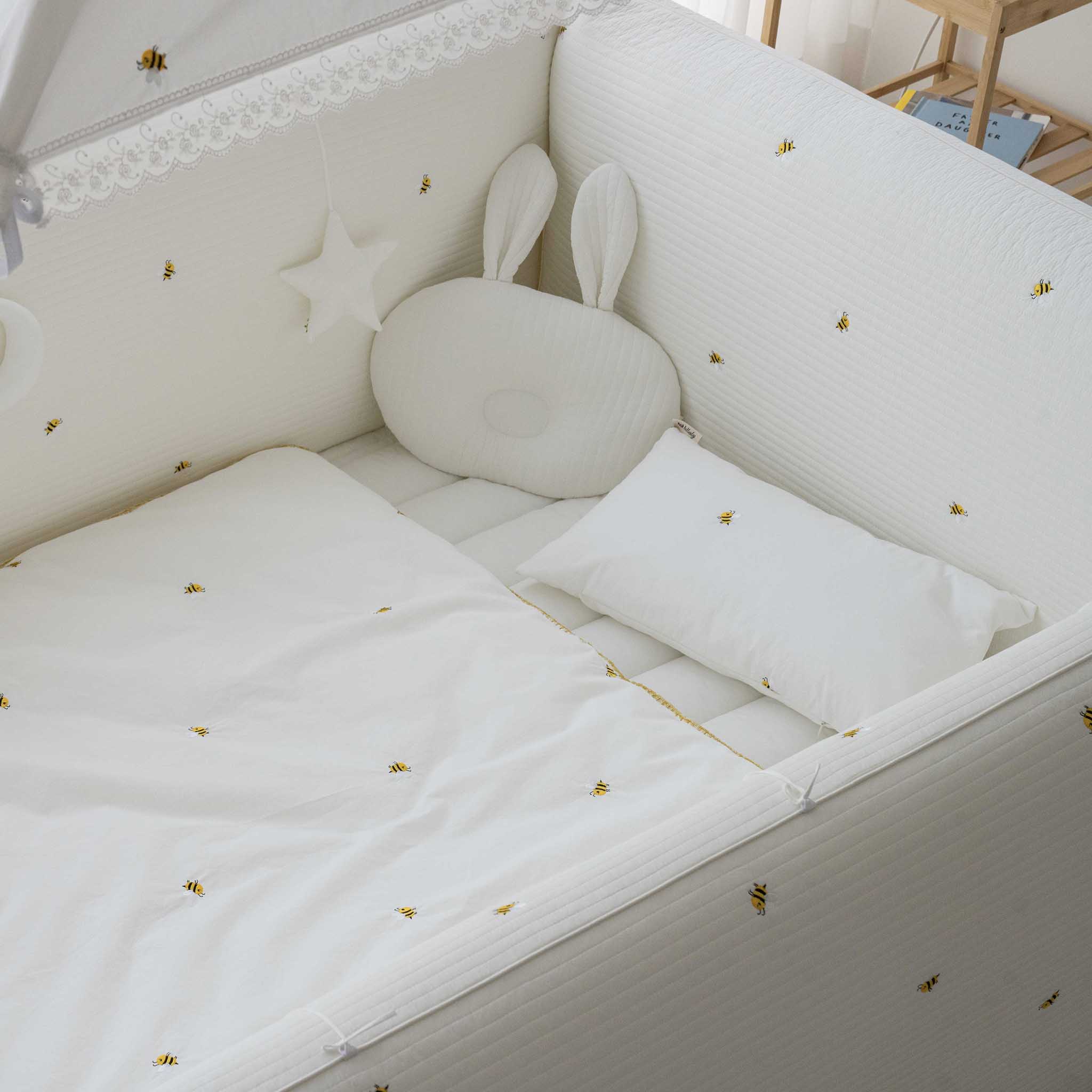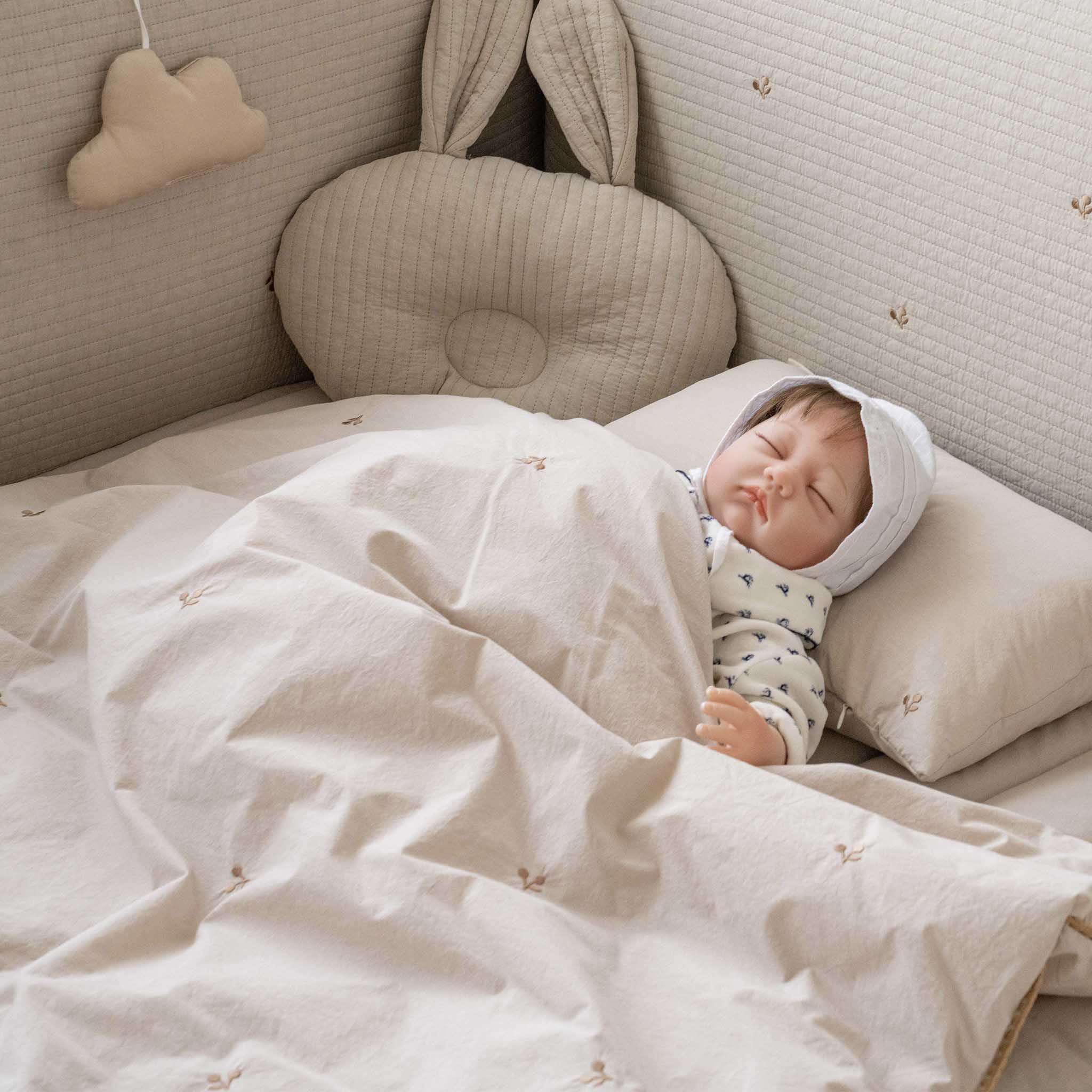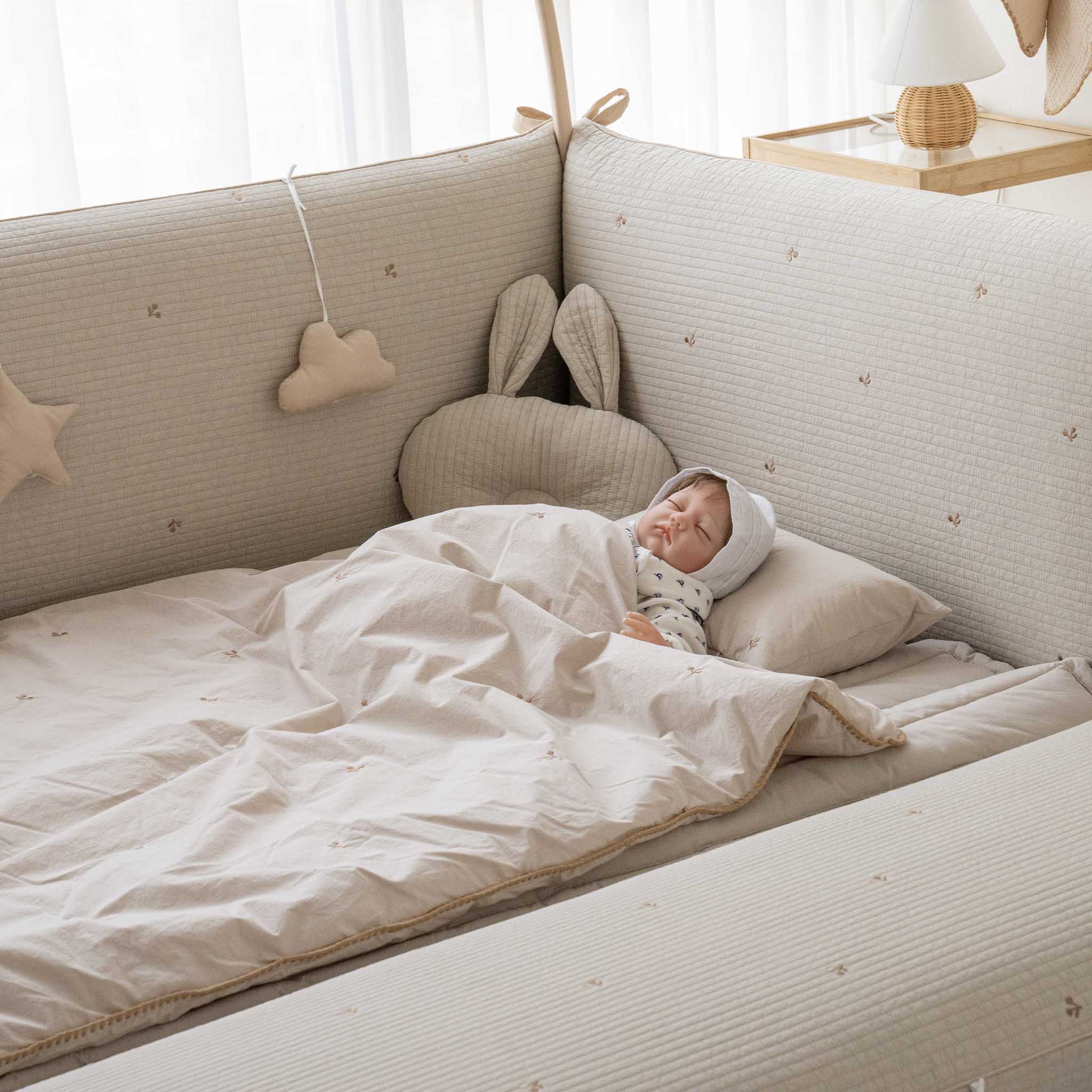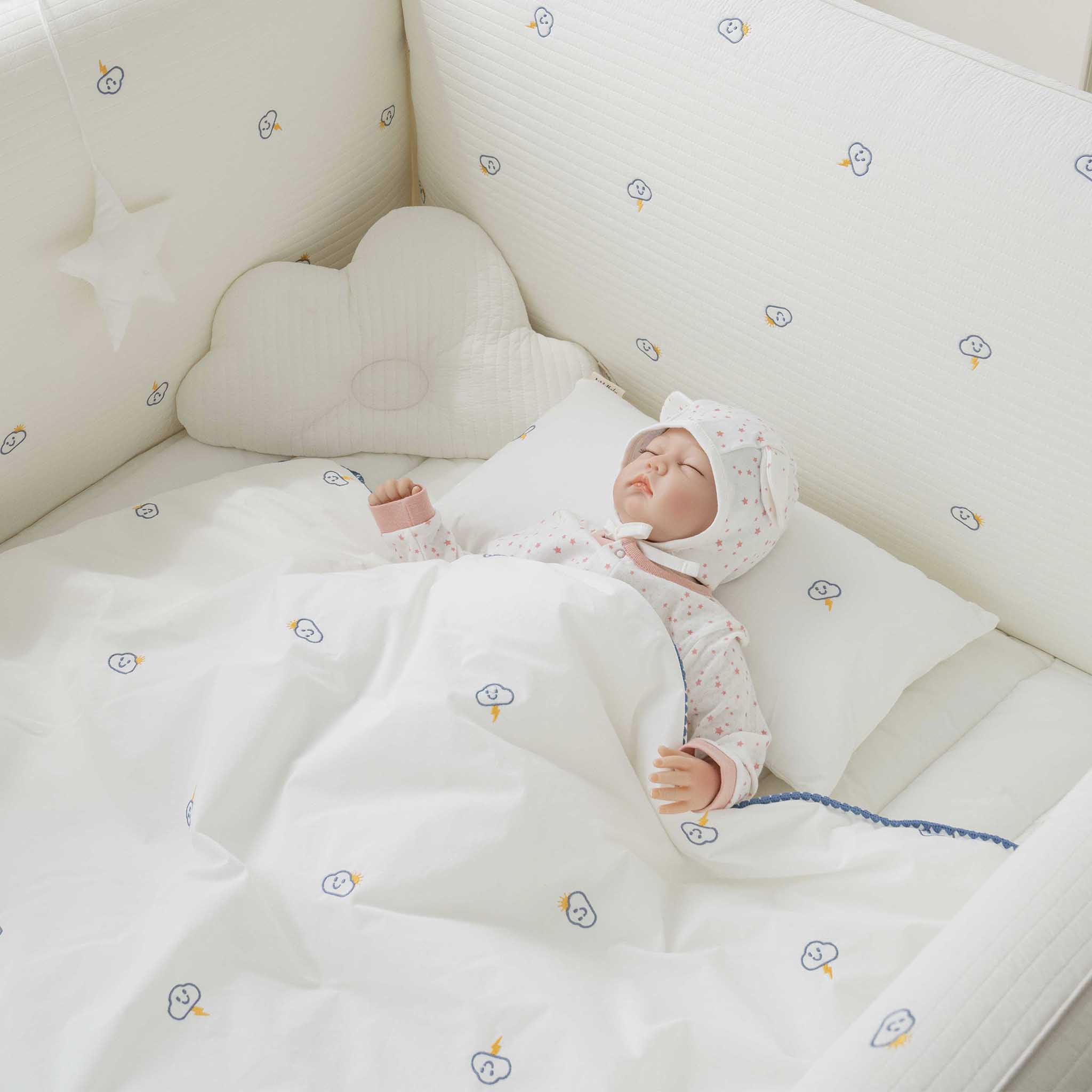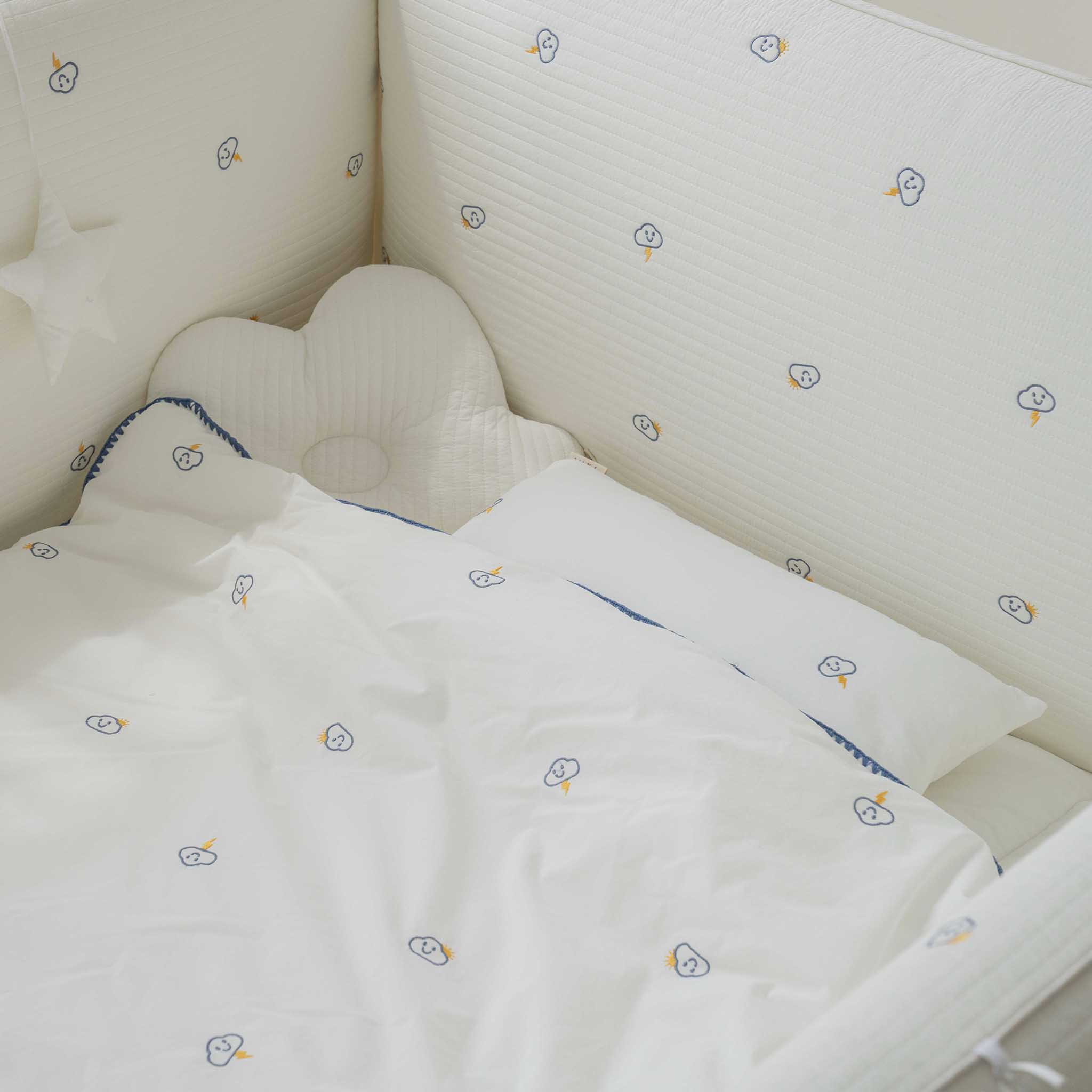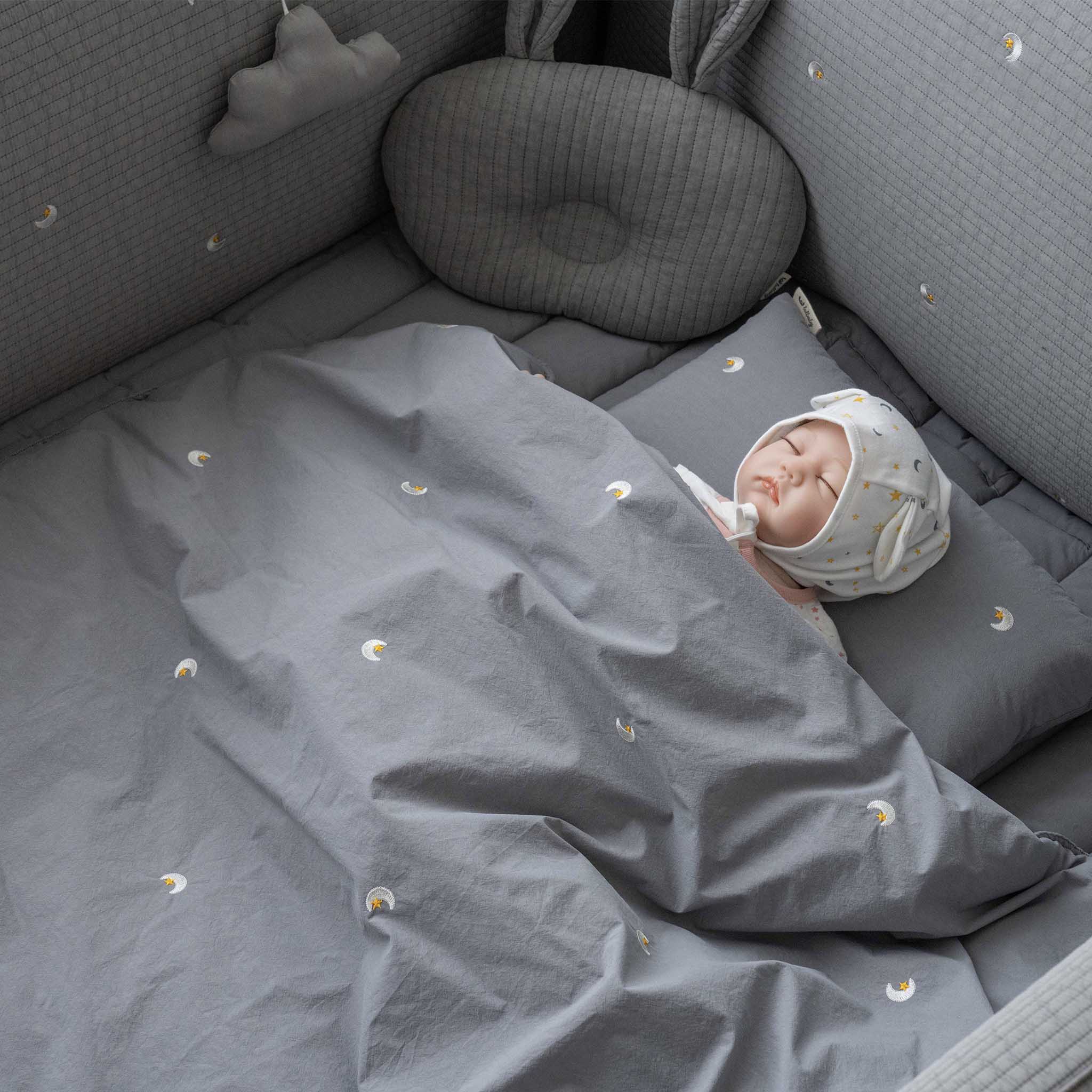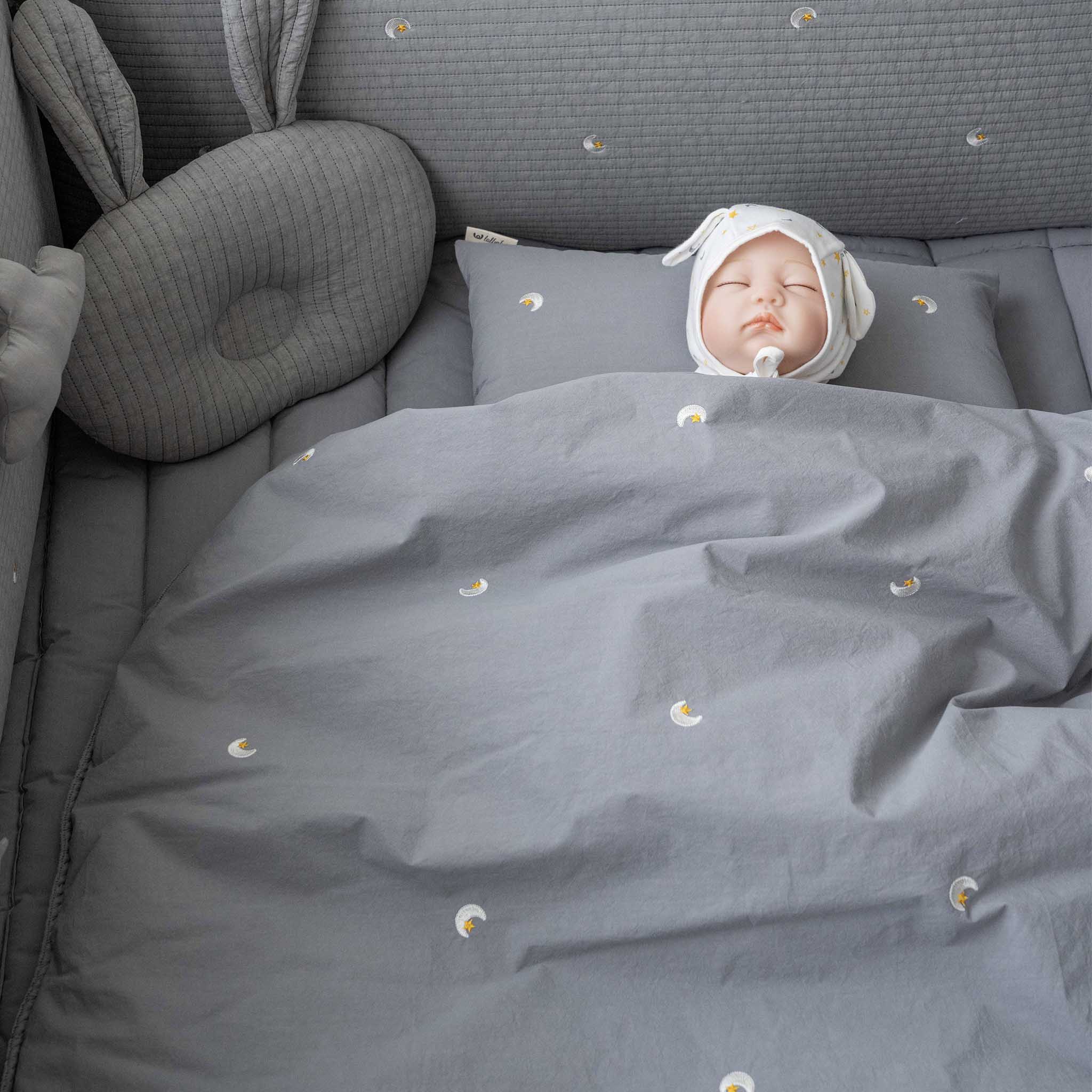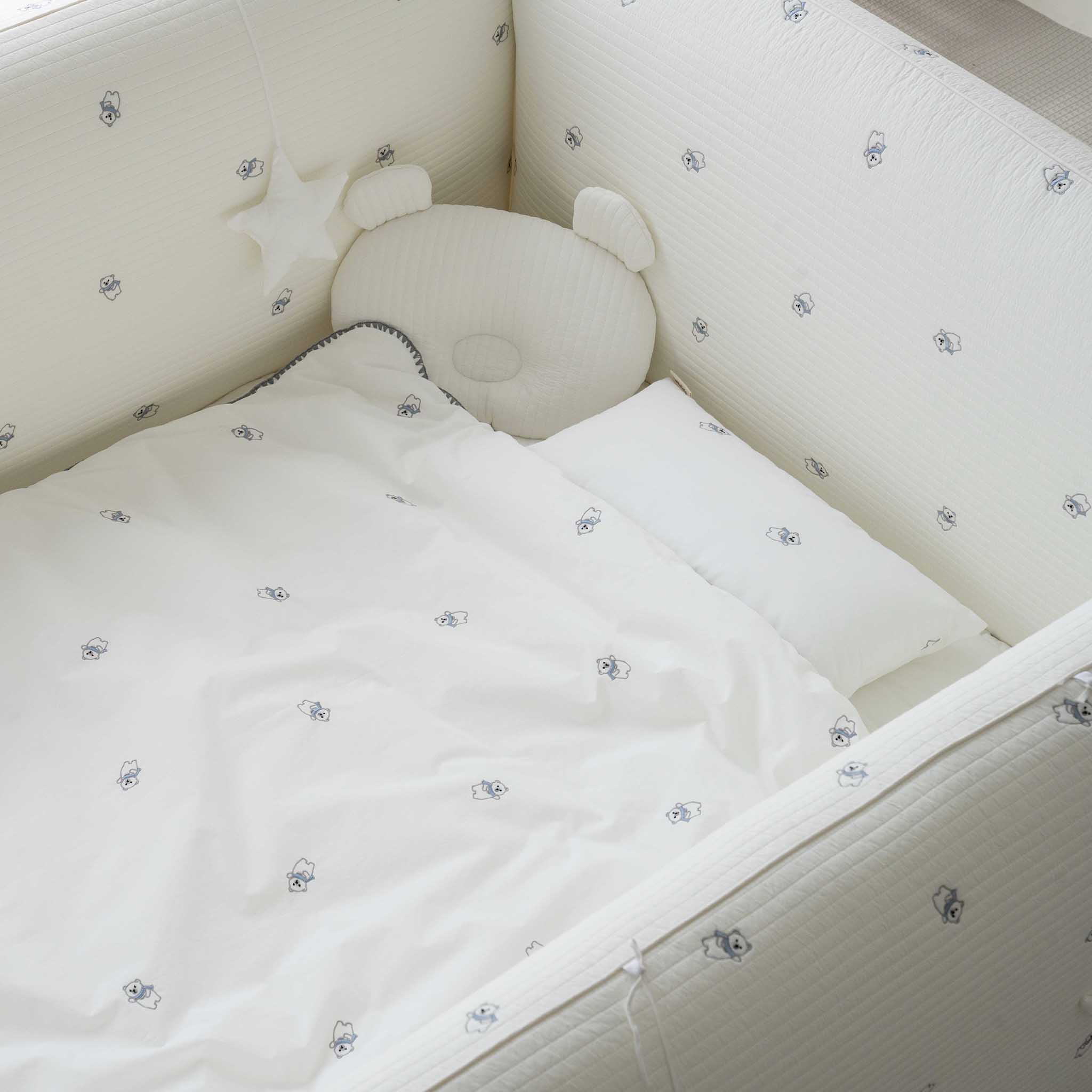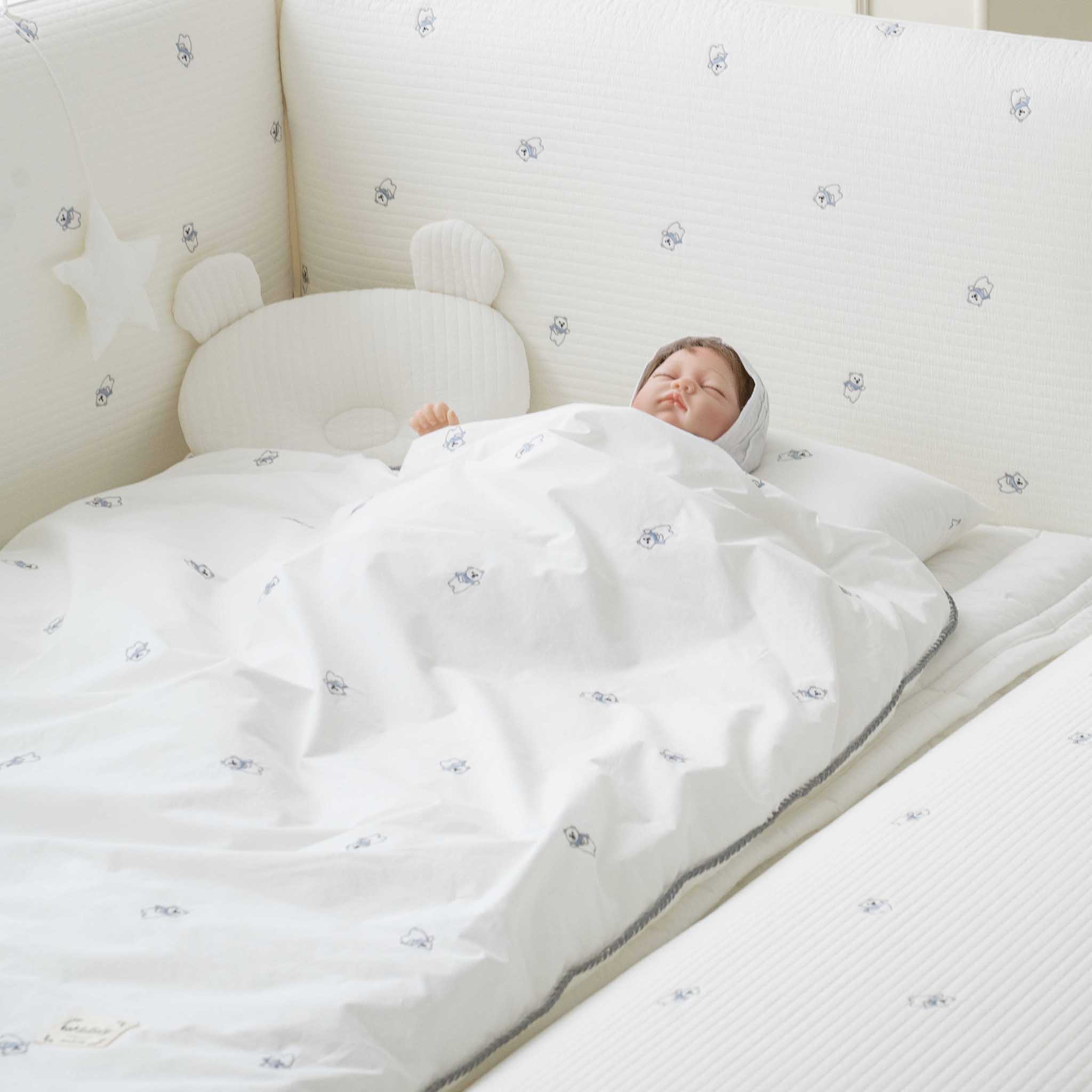 LOLBaby Bio-washing Cotton Bedding Set
LOLBaby

 Bio-washing Cotton Bedding Set




LOLBaby
always makes the best products by using the same twill cotton on the front and
back. the 100% cotton is made in South Korea, very useful, warm and
perfect for the baby's skin.
LOLBaby 
blanket set for babies' cozy and warm sleep
Bedding materials are the same as bedding in luxury hotels 


High quality and free of stitching lines on the surface of the fabric, giving a seamless appearance.


Made with anti-dust and high-density cotton (60 counts) that has undergone bio-washing treatment to ensure cleanliness.


Environmentally friendly materials for filling and duvets are filled with eco-friendly corn fibers.


Provide a cozy touch and a peaceful sleeping environment with minimal noise. The quiet rustling sound of the fabric gives a pleasant tactile experience.


Resistant to pet hair and other substances with consideration for the skin and respiratory health of children.
Bio-washing Cotton Bedding Set

consists of the following items:
Blanket - 100cm x 130cm
Pillow - 25cm x 45cm
Pad - 100cm x 150cm
Delivery within Singapore:
Enjoy free shipping for orders above $60.
Expect delivery within 3 working days.
Delivery within Malaysia (Peninsular Malaysia only):
Benefit from free shipping on all orders within Peninsular Malaysia, excluding areas like Genting, Langkawi, Pangkor, Cameron Highlands, etc.
Please note that we do not offer delivery to East Malaysia.
Self-delivery arrangements are available upon request for East Malaysia deliveries.
Eligibility for Return:
Returns are only accepted for products that have a manufacturing defect.
To be eligible for a return, you must initiate the return process within 30 days from the date of product delivery.
We do not accept returns for products that show signs of misuse, damage, or any alterations made by the customer.
Initiating a Return:
If you believe you have received a product with a manufacturing defect, please contact our customer support team at sales@lolbaby.asia within the eligible return period.
Provide your order number, a clear description of the defect, and supporting photos to aid in the evaluation of your request.
Depending on product availability and your preference, we will either issue a replacement or provide a refund.
Share
Product Viewing
Singapore
Little Baby Baby Concept Room:
5008 Ang Mo Kio Ave 5, #04-09, Room W53, Singapore 569874.
Mon - Fri | 10am - 5pm
(by Appointment only)
---------------------------------
Malaysia
Coming Soon
Make An appointment now